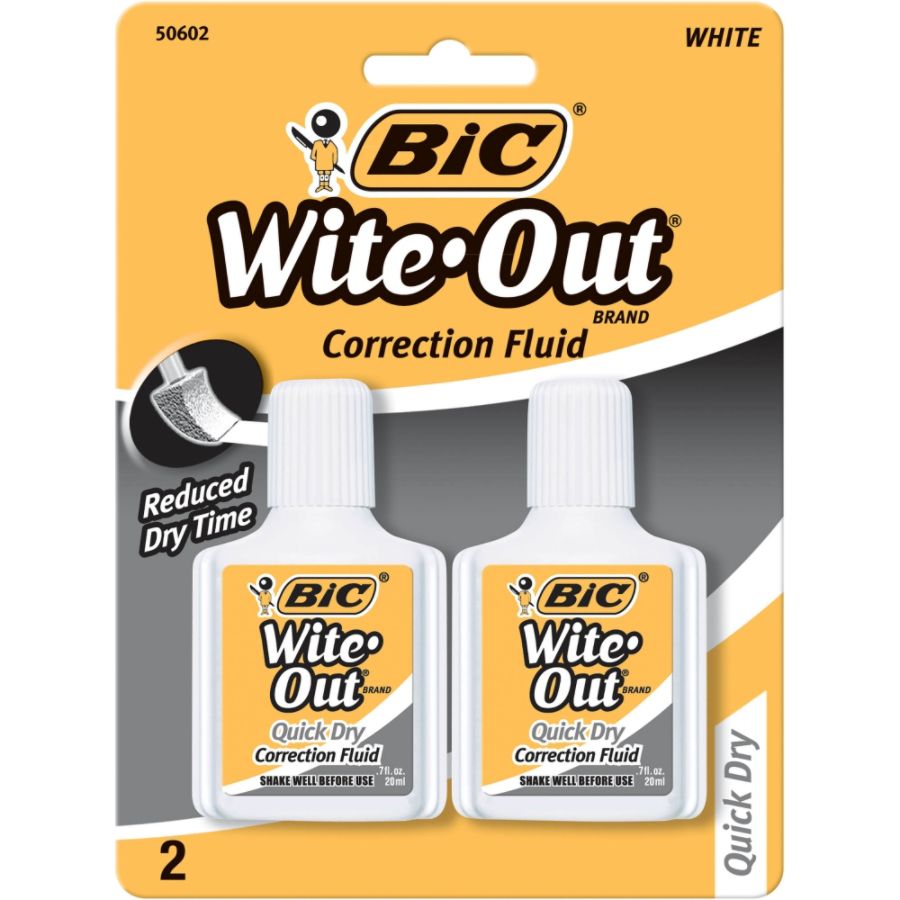 Correction Fluid & Tape
Express yourself with Paper Mate pens, pencils, and markers. You can use these writing tools for a variety of activities and projects. Keep a backup supply on hand for signing paperwork, filling out forms and updating your schedule.
Pens
Paper Mate pens can produce clear, crisp lines for legible text. Fast-drying ballpoint pens are easy to use without smudging. Retractable models without caps or gel pens that deliver a bold stroke make your writing stand out. Use vibrant-colored gel pen multi-packs to organize material with varied categories and colors.
Pencils
Choose Paper Mate pencils that make it easy to erase when writing rough drafts and making quick sketches. Pencils with softer leads leave thicker, heavier lines, and those with harder leads create narrower lines for greater precision. Mechanical pencils with retractable leads and sturdy barrels can help reduce lead breakage. Some have convenient pencil-end erasers, which also makes it easy to correct mistakes.
Creative Tools
Keep assorted Paper Mate markers on hand for making posters, notices and adding color to creative projects. Thick black markers work well for high visibility, while thin-tip markers are best suited for clearly labeling a variety of material. A supply of colorful highlighters can help you organize your notes.
Refills and Accessories
Stock up on refill ink cartridges and pencil leads for all your favorite Paper Mate tools. Add a box of eraser caps to extend the use of pencils and liquid paper for correcting ink mistakes. Paper Mate correction tape is great for fixing pen or printing errors quickly without waiting for it to dry.