Tools for making the right decision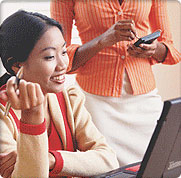 Office Depot is pleased to provide our Buyer's Edge service... to give customers like you the tools you need to make the right decision.
TOOLS & RESOURCES - User Guides & product info to help you make the right choice.
PRODUCT TOUR - Interactive tutorials, Flash demos, and more.
SERVICES - Custom Print Center, Product Protection Plans, Furniture Delivery Services, and more.
PRODUCT INFORMATION - Learn more about the products you buy with information on recycling, HIPAA compliancy, and more!
BRAND SHOWCASE - See the latest products, tools, and tips from: HP, Intel US, Kodak, Microsoft, Palm, Sony, and Symantec.
PAPER
INK/TONER
PAPER TEMPLATES
INDEX TEMPLATES
SCHOOL SUPPLIES
BUSINESS FORMS
SEATING CHAIRS
DESKING
COPIERS
MONITORS
DIGITAL CAMERAS
NETWORKING
SHREDDER